I think now is a good time to introduce ourselves a little more!
Suzie here one half of the husband and wife team that run Aston Band.
Ryan, the husband, and I put the band together back in 2010.
Ryan is a drummer, I am a singer and we were always off on separate gigs. So we decided to create a project where we could work and travel the world together doing what we love, with who we love!
It works out nicely for the most part. Two babies later, and over a decade with the band, we have not killed each other…YET!!
You need to be able to trust the vendors you book for your wedding or event. You need to hire experts. That is where we can help.
We have been providing entertainment for weddings and events for over a decade. Before Aston Band, both Ryan and I had prolific careers in the entertainment industry.
My background was in West End Theatre where I played leading roles including 'Sandy' in Grease. Ryan is a session musician who works with major international stars, including James Arthur, Imelda May The Lighthouse Family and more..
We have used our extensive knowledge in the entertainment industry and done all the hard work for you. We have chosen our team very carefully, so our clients get the very best experience both on stage and off. Our team are not only super talented but just the friendliest bunch of people too. You will just LOVE them!
It is so important for a band to have chemistry. We are lucky enough to work with a team we love, a team we can class as friends!
 Our REAL on stage chemistry can not be replicated. It is infectious and is guaranteed to make you smile! ⁠
When you book us you will be part of the family too!! We will do everything we possibly can to help you have the best party of your life!
WATCH US IN ACTION
If you would like to learn a little more about us check out our recent interview with 5 Star Wedding Magazine.
5 STAR WEDDING INTERVIEW
Members have performed all over the world with international artists including:
Steven Gerrard

iPop were superb.

"They ended a fantastic night in style. Every tune they played had the dance floor bouncing. Highly recommended for any party. Top band! Thanks, Steven."
Katie John - Event Planner

Unique and unforgettable!

"I've worked with IPop on 2 events and both times they have been brilliant! Previously I had always struggled to find great party bands - some can be quite flat or too similar to the rest. IPop are totally different - they have fantastic energy, and always deliver a unique and unforgettable experience. I've also found both times I've worked with them that they're happy to be flexible and adjust set lists to suit the tastes of the crowd or theme of the event, which for me is a real bonus to help keep guests happy. Their stage presence is great, not just the costumes, dancing and performance, but also how well they work together. They have great chemistry which is infectious and really helps to get the party going! The renditions of songs are spot on too - always upbeat and full of energy. I would absolutely recommend them!"
Chairman, The Royal Variety

Thank you for delivering another incredible show.

"I would like to say a big thank you to all of iPop for delivering yet another incredible performance for us at The Royal Variety Performance After Show Party. The dance floor was once again packed so thank you for this. Yours Sincerely, Giles."
Slebech Park, Pembrokeshire

Without any doubt the best band I have ever seen.

"iPop were without any doubt the best band I have seen at any event bar none! The communication before the event was great. They were very well organised and punctual. We didn't even notice them setting up. We could not believe how professional they were or how reasonably priced they were for such a top class band…great price. So many people commented on their professionalism, everyone loved them they were the talk of the night, and the dance floor was full all evening."
Joanna and Nick

I knew that you would be brilliant.

"Hi Suzanne, Just a quick note to say a massive thank you for playing at our wedding recently. I knew that you would be brilliant and you didn't let us down. So many people have commented on how fantastic you were and you were definitely the right choice. You were worth every penny and I would have no hesitation in recommending you!"
Rhiannon & Mathew Evans

Absolutely exceeded all my expectations!

"Hi Suzanne!! We absolutely loved having you play at our wedding. Everyone commented on how fantastic you were and that it was like being at a gig!! Your stage outfits were fantastic…so professional!! You absolutely exceeded all my expectations. We were gutted when you had to stop playing at midnight!! I could have danced for another 6 hours!!!! For such a great band I think that your prices are very reasonable! We will definitely recommend you to everyone. You absolutely tore up the dance floor with your performances!! Everyone was up and dancing the whole night. I can not thank you enough for the first class performance you gave! We really felt like we were at a gig or festival. I wished that you could have performed each of your sets for longer!! Because you were sooooo good I wanted you to perform all night! You really created an amazing atmosphere."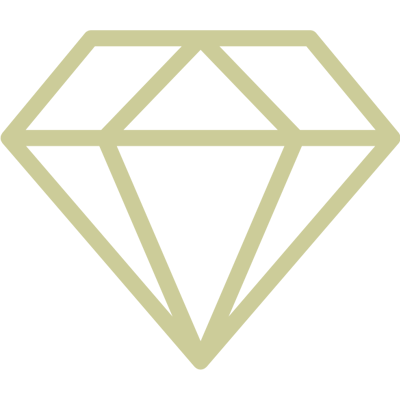 With the various band line-up options available, we can create the perfect entertainment package for your style and budget.
If you are unsure what lineup will suit you get in touch, we are experts and are here to help.
Book a zoom call and let's have a chat about your event!
BOOK A ZOOM CALL